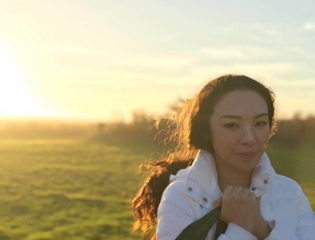 Nina Jin
Certified Clinical Hypnotherapist, Energy Healer, Reiki Master Teacher, EFT and GEMT Practioner. Acutonic and Tibetan Singing Bowl Sound healer.
Holistic Healing works on Human, Animal, Space and Plants, with all living beings big and small....
My Sessions
I offer Hypnotherapy and Holistic Medical Intuitive Healing sessions for all my clients. My sessions are a combination of hands on Energy healing, and mind-body works with multiple healing modalities whichever benefits you the most.
For all first session and new clients : I offer a 60 minutes Free Introductory Session. consider this is the most important session of all as I believe to fully understand the client's problem and concern is the most important step towards healing. In this free session,I will have plenty of time to listen to your issues and your therapeutic goals, asking many questions to fully understand your concerns. This process not only helps me to sufficiently evaluate your health issue, and provide you with a comprehensive therapeutic plan to facilitating your healing, but also for you to experience my integrated practice. It may include different healing modalities, such as Hands on energy healing with Reiki, Hypnotherapy or meridian Tapping whichever is the most beneficial to you. This is also the time you experience my hands on healing works, and we establish our trust and rapport with each other, to learn how to work as a team towards your healing.
I am only the facilitator of your healing, you are the true healer for yourself.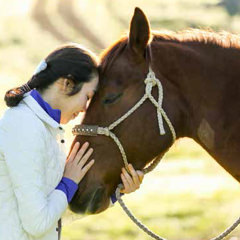 Until one has loved an animal a part of one's soul remains unawakened. -- Anatole France
Some of my profound learnings and awakening are from my furry love companions. I very much enjoy working on healing animals big and small. They are an abundance of pure Love, they are here on the planet of earth to teach us how to live, love and transition, they are so open and receptive to energy medicine. For them, I offer special discounted sessions. For more details, please see: Healing On Furry Love Companion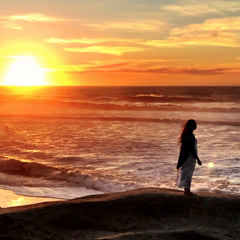 My journey of self-healing and realization started 25 years ago. It has been an amazing Healing journey; challenging, magical and empowering. I am a work in progress – always discovering new ways to help myself, my students and clients. I have been trained and have practiced in multiple holistic healing arts and Modalities since 2007. I take so much joy in this never ending learning and sharing process.
I believe all healing is self-healing, no matter whether allopathic medicine or holistic energy medicine - are all for the purpose of promoting our body to rebalance and regain the ability to self-heal. Our body is a sacred instrument of God, it has profound wisdom and connection to the Divine. My work is to assist, awaken, and guide my clients to their path of self-healing through the healing arts I practice.
I am deeply and profoundly grateful to many of my teachers and mentors in both human and animal forms, within and beyond the planet Earth. It has been my commitment and passion to continue sharing my love and healing with you.
We are Light Beings who come to the planet Earth to manifest infinite Divine Love and Light. Illuminate the path towards healing and wellness. All healing comes from within. I am here for you:
To Listen with Compassion
To Speak without Judgement
To Guide with Empathy
To Touch with Love
I dedicate myself to support, awaken and guide you on your healing journey through Hypnotherapy, Sound Healing, Meridian Tapping, Reiki, or other Energy Medicine modalities to the best of my ability, so you can create your own Miracle Healing Transformation.